Experiences
« GO BACK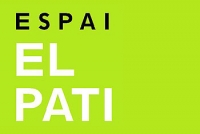 Espai El Pati
Date: 09.06.2018 al 13.10.2018
Location: Espai El Pati
ARTIST: Various artists under the direction of Rosana Fuster.
TITLE OF SHOW: "Retall de vida. Taller de Patchwork".
CATEGORY: Patchwork exhibition.
OPENING:
06/09/2018- 20.00 p.m.
EXHIBITION DATES:
09/06/2018 - 13/10/2018.
SCHEDULE:
From 1 July to 10 September, Monday to Friday, from 16 to 21 hours.
The rest of the year, Monday to Friday from 15 to 22 hours.
CLOSED:
Saturdays, Sundays and holidays.
From 15 to 31 August.

CONTACT DETAILS:
Calle San Plàcid, 18-20
43850 CAMBRILS
Tel 977 369 060
clt@cambrils.org
Location
Show larger map
« GO BACK
Newsletter
Sign up to receive the best offers, experiences and events of Cambrils
Weather