Experiences
« GO BACK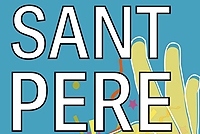 Festival of San Pedro
Date: 23.06.2020 al 04.07.2020
Location: Port of Cambrils
FESTIVAL OF SAN PEDRO CAMBRILS 2020.
From June 23 to July 4.
A different San Pedro adapted to the current situation, with loudspeakers on the promenade, with a very important weight in social networks, itinerant activities to send a piece of the San Pedro Festival in different parts of the city, and, as a novelty , the Fiesta Mayor menus of the restaurants.
HOLIDAY PROGRAM SAINT PETER CAMBRILS 2020
Location
Show larger map
« GO BACK
Newsletter
Sign up to receive the best offers, experiences and events of Cambrils
Services offers
SEE ALL
Weather