Services offers
« GO BACK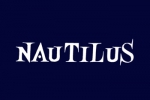 Nautilus Sports
We advise, advise and sell all kinds of sports related to the sea and its variants. A shop that, since 1975 and driven by our passion for the sea, opened its doors to offer the possibility to everyone to share our experiences.
The Art of sportswear and accessories of all kinds of technical and beach of Cambrils.
Specialist clothing and accessories SURF, WAKE BOARDS, WINDSURFING, SKATE, LONGSKATE, SKIMS, snorkeling, IN LINE, kayaks, water skiing, SCOOTERS.

CONTACT:
C/Consolat de Mar, 88
43850-CAMBRILS
T. 977 360 830
www.nautilusports.com
facebbok-nautilus-sports
info@nautilusports.com
« GO BACK
Newsletter
Sign up to receive the best offers, experiences and events of Cambrils
Experiences

Chemists

See map with all chemists in Cambrils 2019.


Carretera i manta

The CARRETERA I MANTA program contains several activities for youngsters.


Guided Tours

Weekly schedule of Tours by Cambrils.
SEE ALL