Residential offers
« GO BACK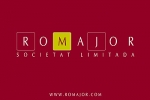 Romajor SL
Our advisory services and our experience of over 30 years in property management are available. Now at C / Doctor Fleming, Cambrils 5A.
ROMAJOR SL | REAL ESTATE MANAGEMENT:
Buy and sell | rentals | property Procedures and formalities.
ROMAJOR SL | INSURANCE:
Your insurance agent company CATALANA OCCIDENTE DE SEGUROS in Cambrils.
Come visit us! We are at your service.
INFORMATION | Real estate administration, rentals, purchase and sale
INFO | Insurance

CONTACT:
C/Doctor Fleming, 5 Bis, Bj. A
43850-CAMBRILS
Tel. 977 361 533
Fax 977 365 414
« GO BACK
Newsletter
Sign up to receive the best offers, experiences and events of Cambrils
Experiences

Chemists

See map with all chemists in Cambrils 2023.


Art Market

As of June 12, 2023, every Saturday on Paseo Miramar.
SEE ALL