Residential offers
« GO BACK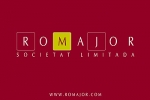 Romajor SL
Our advisory services and our experience of over 30 years in property management are available. Now at C / Doctor Fleming, Cambrils 5A.
ROMAJOR SL | REAL ESTATE MANAGEMENT:
Buy and sell | rentals | property Procedures and formalities.
ROMAJOR SL | INSURANCE:
Your insurance agent company CATALANA OCCIDENTE DE SEGUROS in Cambrils.
Come visit us! We are at your service.
INFORMATION | Real estate administration, rentals, purchase and sale
INFO | Insurance

CONTACT:
C/Doctor Fleming, 5 Bis, Bj. A
43850-CAMBRILS
Tel. 977 361 533
Fax 977 365 414
« GO BACK
Newsletter
Sign up to receive the best offers, experiences and events of Cambrils
Experiences

Chemists

See map with all chemists in Cambrils 2021.


Carretera i manta

The CARRETERA I MANTA program contains several activities for youngsters.


Weekends with history

Reservations are reopened for guided tours of four heritage sites.
SEE ALL