Services offers
« GO BACK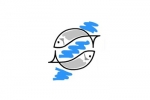 Unipeix S.L.
UNIPEIX sells, after selection, all kinds of fresh fish and shellfish from the Costa Dorada, as well as first-rate frozen products.
Direct sale (individuals) and wholesale of fresh fish and top quality seafood.

CURRENT DIRECT SALE OFFERS:
- Friday and Saturday we give away 1 kg. of mussels from the Delta in All retail sales over € 60.
- Lots of top quality fish and shellfish prepared for retail sale (See lots).

TELEPHONES FOR ORDERS:
T. 977 36 92 92
M. 627 418 989
M. 617 245 811
CONTACT INFORMATION:
C / Ferreries, 31
(Polígon industrial Belianes)
P.O. Box, 95
43850-CAMBRILS
T. 977 36 92 92
F. 977 36 92 93
www.unipeix.cat
unipeix@unipeix.cat
« GO BACK
Newsletter
Sign up to receive the best offers, experiences and events of Cambrils
Experiences

Chemists

See map with all chemists in Cambrils 2021.


Carretera i manta

The CARRETERA I MANTA program contains several activities for youngsters.


Weekends with history

Reservations are reopened for guided tours of four heritage sites.
SEE ALL