Services offers
« GO BACK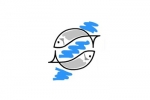 Unipeix S.L.
UNIPEIX sells, after sorting, all kinds of fresh fish and shellfish from the Costa Daurada and frozen products of the highest order.

CONTACT:
C/Ferreries, 31
(Industrial area Belianes)
PO Box, 95
43850-CAMBRILS
OFFICES:
T. 977 36 92 94
F. 977 79 53 74
ORDERS AND SHOPPING:
T. 977 36 92 92
F. 977 36 92 93
www.unipeix.cat
unipeix@unipeix.cat
« GO BACK
Newsletter
Sign up to receive the best offers, experiences and events of Cambrils
Experiences

Chemists

See map with all chemists in Cambrils 2019.


Carretera i manta

The CARRETERA I MANTA program contains several activities for youngsters.


Guided Tours

Weekly schedule of Tours by Cambrils.
SEE ALL