Services offers
« GO BACK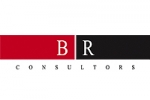 BR Consultors
Blai Rocamora i Francesc, tax and employment consultant member of the Professional Association of Tax Technicians of Catalonia and the Balearic Islands and of the Catalan Association of Accounting and Management.
From 1986 to 2019, he developed the fiscal, accounting and labor advisory tasks within the structure of a foreign consultancy. Starting in 2019, he started a new professional project with the opening of this new office, under the brand of BR Consultors, taking advantage of all the previous experience obtained during the years worked in the sector and with the incorporation of the values Own that it considers essential for the development of the services.
The highest priority is to perform the best possible service, adapted to the specific needs of the client and above all the prevalence of professional independence in the defense of their interests.
Integrity, honesty and excellence, the three basic values ​​of BR Consultors.
Tax, labor and commercial consulting services with more than 30 years of experience in Cambrils.
+INFO BR CONSULTORS


CONCTACT:
Ps. La Salle, 7-D Local 5
43850-CAMBRILS
T. 977 557 167
www.brconsultors.com
info@brconsultors.com
« GO BACK
Newsletter
Sign up to receive the best offers, experiences and events of Cambrils
Experiences
SEE ALL