Services offers
« GO BACK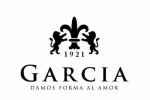 García Joiers
Special and unforgettable moments. GARCIA JOIERS, jewelry made for you!!
All fashion jewelry and developments in Cambrils.
For one of the best days of your life... unique and unforgettable moments.
Your wedding rings.
To surprise your partner...
The best prices on gold and diamonds.
To keep track of time...
The watches of the most prestigious brands.

CONTACT:
C/Carme, 7 (Plaza del Pósito)
43850-CAMBRILS
T. 977 36 35 80
SHOP ONLINE:
www.joyeriajewelry.es
@garciajoiers_cambrils
Facebook Garcia Joiers
+ INFO GARCIA JOIERS
« GO BACK
Newsletter
Sign up to receive the best offers, experiences and events of Cambrils
Experiences

Chemists

See map with all chemists in Cambrils 2021.


Carretera i manta

The CARRETERA I MANTA program contains several activities for youngsters.


Weekends with history

Reservations are reopened for guided tours of four heritage sites.
SEE ALL