Services offers
« GO BACK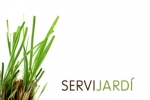 Servijardí
SERVIJARDÍ. Specialists in designing and building creative gardens.
Maintenance of gardens and green zones.
If you want a zero maintenance garden... a zen garden... garden creative... a different garden... SERVIJARDÍ trust. Creative design and custom gardens adapted to your budget.
If a company seeks professional, different and gardening with soul... SERVIJARDÍ is the answer!
Call us at 609162710 and let you know. SERVIJARDÍ, always at your service!
+ INFORMATION AND SERVICES

CONTACT DETAILS:
Jordi Caballé Pagés
M. 609 162 710
43850-CAMBRILS
www.servijardi.com
info@servijardi.com
« GO BACK
Newsletter
Sign up to receive the best offers, experiences and events of Cambrils
Experiences
SEE ALL