Services offers
« GO BACK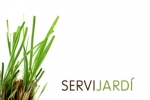 Servijardí
SERVIJARDÍ. Specialists in designing and building creative gardens.
Maintenance of gardens and green zones.
If you want a zero maintenance garden... a zen garden... garden creative... a different garden... SERVIJARDÍ trust. Creative design and custom gardens adapted to your budget.
If a company seeks professional, different and gardening with soul... SERVIJARDÍ is the answer!
Call us at 609162710 and let you know. SERVIJARDÍ, always at your service!
+ INFORMATION AND SERVICES

CONTACT DETAILS:
Jordi Caballé Pagés
M. 609 162 710
43850-CAMBRILS
www.servijardi.com
info@servijardi.com
« GO BACK
Newsletter
Sign up to receive the best offers, experiences and events of Cambrils
Experiences

Chemists

See map with all chemists in Cambrils 2023.


Art Market

As of June 12, 2023, every Saturday on Paseo Miramar.
SEE ALL