Experiences
« GO BACK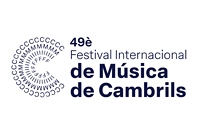 International Music Festival Cambrils
Date: 26.07.2020 al 16.08.2020
Location: Pinaret Park
The 46th International Music Festival returns with a poster Cambrils more varied.
The shows will be Pinaret Park, at 22h.
The program includes a wide range of what is currently happening in the country music scene with the desire to promote public mainstreaming can choose between different registers. To this end, work has continued year after year to get public and also shows more quality and recognition.
MORE INFORMATION (Festival website)
BUY TICKETS
Location
Show larger map
« GO BACK
Newsletter
Sign up to receive the best offers, experiences and events of Cambrils
Services offers
SEE ALL
Weather