Experiences
« GO BACK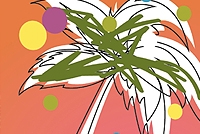 Local Festival Virgen del Camino
Date: 27.08.2021 al 15.09.2021
Location: Cambrils
FEAST OF THE VIRGIN OF THE ROAD. CAMBRILS 2021.
From August 27 to September 15.
The Fiesta Mayor de la Virgen del Camino de Cambrils returns to the streets with lots of music, fire and tradition. The Pinaret Park will be one of the main stages of the festive program, which will take place between August 27 and September 15.
The Councilor for Culture and Festivities, Cinta Ballesté, and representatives of the different festive entities of Cambrils have presented today the program of the Festival of the Virgen del Camino, which returns to the streets full of music, fire and tradition.
The Fiesta Mayor has adapted to the current situation, following all security measures, but has not renounced popular traditions, concerts or family shows, seeking new formulas to recover some acts such as the "Seguici Festiu", the " Nit del Foc "or the spoken dance of the" Vileros and Mariners ".
The program includes around thirty activities with a wide variety of proposals for all audiences and is committed to the Pinaret Park as one of the main venues to better control capacity and distances. The other spaces of the open-air party will be the exterior of the Hermitage, the Setge square, the streets of the Old Town, the Town Hall square, the Mossèn Joan Batalla square and the Fisherman's Park.
The Councilor for Festivities has highlighted the quantity and quality of the events organized despite the limitations and has thanked the involvement of the festive entities to maintain the illusion and collaboration that make the party possible. For their part, representatives of the group of giants "Tota l'Endenga", the "Ball de Bastons", the "Xiquets de Cambrils", the "Diables Cagarrieres", the "Nit d'Artistes" of Cambrils and the "Timbalers de la Farnaca "have explained the details of the different activities they organize.
Location
Show larger map
« GO BACK
Newsletter
Sign up to receive the best offers, experiences and events of Cambrils
Services offers
SEE ALL
Weather